Windshield Chip Repair and Auto Glass Rock Chip Repair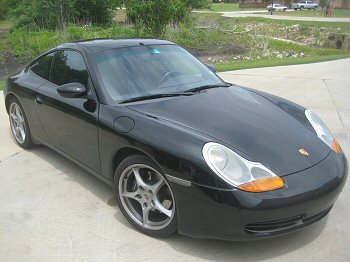 The most simple windshield repair is windshield chip repair. When a small object like a rock or piece of gravel strikes the windshield, it can create a small chip in the exterior surface of the glass. Vandals sometimes cause windshield chips with slingshots, BB guns, etc.
A windshield chip typically isn't significant enough to cause a structural weakness in the windshield but it could spread to a larger defect, particularly if it is struck again in the same spot by something else. Further, the chip can interfere with the driver's view of the road, making it a legitimate safety hazard.
Remember, your windshield and auto glass is part of your vehicle's safety system that protects you every time you get behind the wheel. If your windshield is chipped, you should have an auto glass technician inspect it to determine if repairing the auto glass will result in
a windshield or window that does not have areas of rippling or distortion that reduce the driver's visibility, and
auto glass with the structural integrity to protect you from road debris, inclement weather and other materials that you may encounter, and
auto glass with the durability that will last, and not be a temporary fix.
Auto Glass by Jerry has a superb track record of quality windshield chip repair in Rockwall and around north Texas. We provide a lifetime warranty on our auto glass chip repair, but in nine years we have never been asked to do warranty work. We are National Glass Association-certified and insurance certified so we are fully qualified to do your windshield chip repair and file the claim with your insurance company.
By the way, don't be fooled by other auto glass companies' coupons that offer free chip repair (with insurance). Most insurance policies will cover 100% of your windshield chip repair anyway; the coupon gets you nothing that you don't already qualify for. Auto Glass by Jerry does not use this deceptive practice to entice people to call us. If you have insurance, there is a good chance that your policy will cover your chip repair completely. We'll be happy to contact your insurance agent and confirm this before we begin.
---
Call Us to Schedule Your Auto Glass Service
Thank you for visiting Rockwall Auto Glass.com. Please take a few moments to look over our site and learn more about us. Then give us a call for your free no-obligation price quote or to schedule an appointment.
Auto Glass by Jerry - Proudly serving Rockwall Texas and the surrounding area since 2000!
Phone: (214) 681-6255
In Greenville: (903) 461-5515 — In Grand Saline: (903) 330-2414
jerry@rockwallautoglass.com